Hillcrest Christian College Visits Playside Game Studios
On Wednesday 26 July, 10 students from Hillcrest Christian College ventured north to Helensvale to visit the Gold Coast's best kept secret, Playside North Games Studio.
'PlaySide is the largest independent games studio in Australia. Founded in 2011, we're a team with big ideas and the skills to deliver with our incredible team. In our history, we have released over 50+ titles across Mobile, PC, VR, AR, and now moving into console. We take so much pride in each and every project we create. Playside is a place of endless opportunity, where we focus on keeping the fun in game development.' (Playside Studios Website, https://www.playsidestudios.com/careers)

This Australian success story is currently in a purple patch, with three studio locations needed to house their expanding team of games designers and developers, artists, software engineers and other skilled tech workers.
The students were immersed in the playful working environment whilst hearing from Senior Games Designer Nic and talented Project Art Lead Kelsey who came all the way from Melbourne to speak to the students.
This class has just started a games unit, using Unity to create a fun educational game for Year two students at the College. They have already been learning Unity by completing a course on Zenva Schools, provided through their membership in the ICT Gateway to Industry Schools project.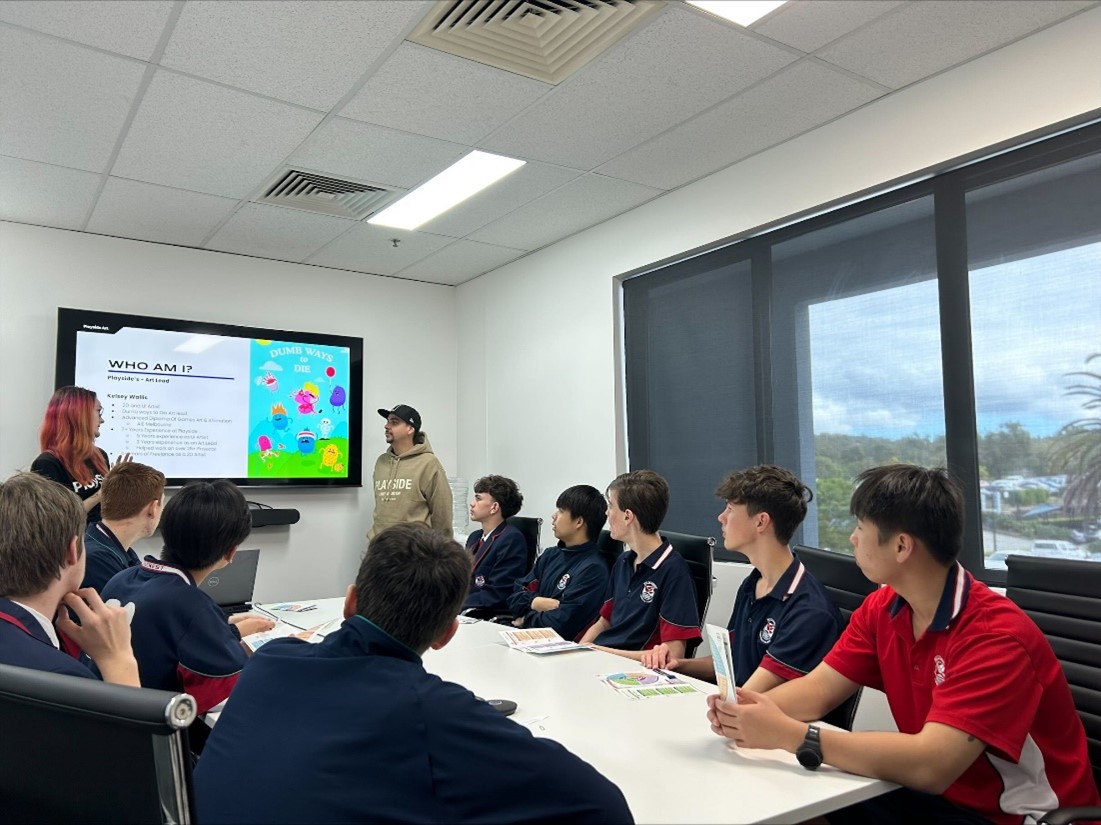 Design & Technologies Teacher Joalene Van Dam was impressed with the studio and the insightful presentations. "The speakers highlighted the process of game design, the necessary skills, and the industry software pertinent to the unit of work. This served as an incredible chance for our students to gain firsthand insight into the appearance of the game development sector. It also shed light on the various career avenues and collaborative efforts among all stakeholders engaged in the game production process.'"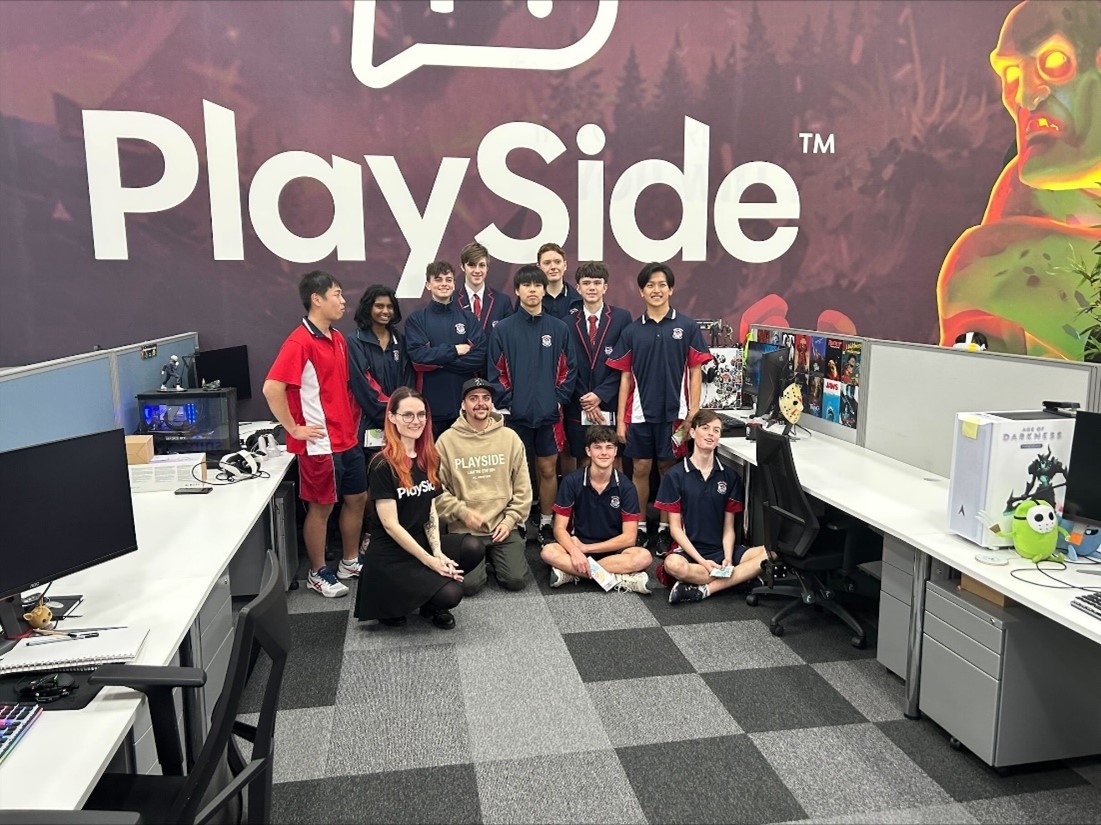 The Gateway to Industry Schools program is funded and supported by the Queensland Government.