Cynthia Gusman-Nolan joins ACS as the ICT GISP Project Manager
Cynthia has already been front and center for the two show piece events of Term One 2023 - the Gold Coast Educator to Industry breakfast and Sunshine Coast BiG Day In.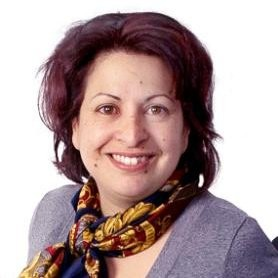 Cynthia is passionate about growing career opportunities in technology and inspiring school students to embrace the world of technology. She is especially interested in encouraging diverse cohorts to consider a rewarding career in the technology industry.

Cynthia has a Masters in Career Management from the University of London, a Bachelor's degree in IT from QUT and is a QCT registered teacher specialising in Design and Digital Technologies and ICT.
Prior to this role, Cynthia was a Head of Department within education, growing student enrolments and participation in technology-based subjects and working with career advisors and parents, who are important influencers of career decisions amongst young people. She has been a Director of Innovation and Enterprise within schools and has led the way in EduTech both in Australia and the UK.
Click here to see Cynthia's LinkedIn Profile
We welcome Cynthia to the team and look forward to supporting her transform the ICT GISP into an even better school program.